Production process and capabilities
Gränges applies its own concept for lean manufacturing – The Gränges Production System (GPS). The system is implemented in all production sites and includes internal benchmarking, collaboration, shared best practices and dialogue through steering groups. Positive effects from GPS include simple production flows, direct connection between production steps, and well-defined and waste-free processes. Production lead times are kept as short as possible and are balanced against the need for processes to be cost efficient, which also enables Gränges to offer a more flexible customer service. Efficient metal management contributes to lower costs through continuous improvement of the sorting operations, slab outsourcing optimization and use of new categories of recycled aluminium.
In the manufacturing of rolled aluminium for brazed heat exchangers within Gränges there are several different process steps involved – from melting and casting to the final slitting and packaging. Each process step has its complexity as for instance the cladding process where one or several clad alloys are bonded to the core via the hot rolling process.
Overview of the production process in China and Sweden
Overview of the production process in the US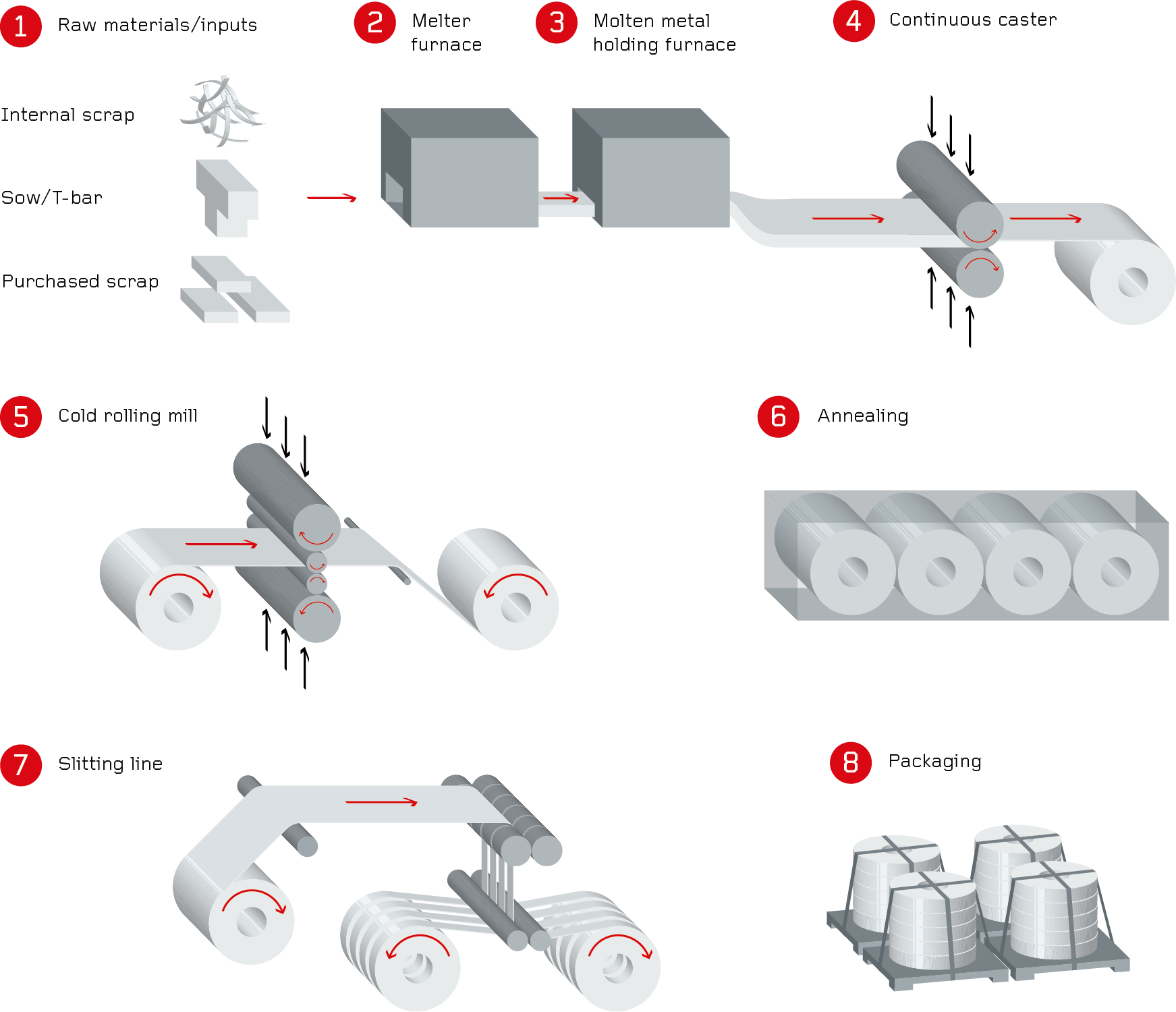 Technical Process Capabilities
The general process capabilities of Gränges are presented in this table:
| | |
| --- | --- |
| Width | 10–1400 mm |
| Thickness | 0.040–3.18 (4*) mm |
| Clad thickness | 3–20 % |
| Coil size, OD | Up to 1800 mm |
| Inner diameter, ID | 150*, 200*, 254, 305, 406, 508 mm |
| Coil weight | Up to 7500 kg |

Exceptions to the above standard capabilities could be made available upon request.
*)Only in Shanghai