Gränges' sustainability efforts recognized

For the third consecutive year, Dagens industri and Aktuell Hållbarhet in collaboration with Lund University School of Economics ranked this year's sustainable Swedish companies. Once again, Gränges was among the top-ranked material companies.
In 2020, the Swedish ranking 'Sustainable companies' focused on the listed companies' ability to adapt to and manage risks. The ranking includes listed companies in the sectors consumer goods, capital goods, materials, investment companies, banks and groceries and Gränges was ranked as number four in the material sector.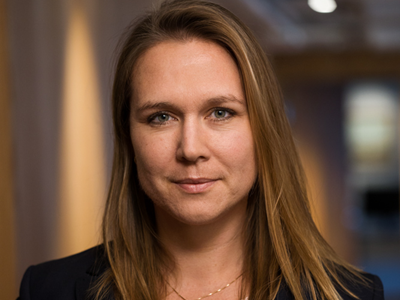 Sofia Hedevåg, SVP Sustainability at Gränges
- This is great and an important confirmation that we identify and manage sustainability risks in a good way, says Sofia Hedevåg SVP Sustainability at Gränges.
The annual survey 'Sustainable companies' shows that a majority of the Swedish listed companies map sustainability risks and have systems in place to identify, measure and manage such risks. And so does Gränges.
- We work systematically with these issues. Mapping and managing sustainability risks is integrated into Gränges' group-wide risk management process. We work actively with risk management to monitor and minimize risks in a structured and proactive way, Sofia continues.
- The sustainability risks are many and it is important to have a clear agenda. This applies to environmental risks as well as social risks linked to health and safety, business ethics as well as how we want our suppliers to act. It is great that our work is recognized, Sofia concludes.
HOW THE SUSTAINABLE COMPANY RANKING WORKS
The ranking Sustainable companies in 2020 focuses on Swedish listed companies' adaptability and risk management ability. The survey covers 134 companies in capital goods, consumer goods, materials, groceries and banks and investment companies. The companies are assessed on the basis of a survey (which can give a maximum of 6 points) and a report and website study (which can give a maximum of 30 points). The report and website study are divided into 5 categories: deepened risk, anti-corruption, personnel, sustainability strategy & SDG and environment & climate. The ranking is carried out by Lund University in dialogue with an advisory committee with experts and representatives from organizations such as FAR, Swesif, SFF, Vinnova and TIllväxtverket.