A Titan at work
Meet Rosa Laxamana, Supply Chain Manager for Gränges Americas. Born and raised in Tennessee, she started working for Gränges in February of 2019.
Tell us a little bit about yourself and your background
My parents moved from Germany to the United States in 1981. I was born and raised in middle Tennessee and am one of 4 children and the first to be born as a US Citizen. Having immigrant parents, they always explained the importance of studying and learning to be able to get a great profession after college, Rosa says.
Shortly after college Rosa was hired into inventory management for large company and realized that she had a passion for data analysis. She has spent her last 15 years working in the supply chain industry for a retail company and a distributor.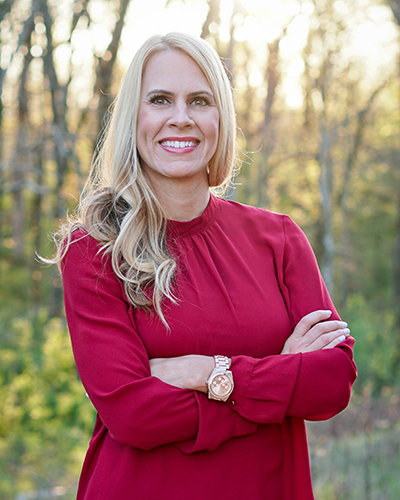 So, why Gränges?
In the past I worked for a large public company and most recently a small privately owned company. Manufacturing was an industry I've never worked in before and the company sounded very interesting since I had not worked for a global company. The business model seemed to be challenging and being global there's additional opportunities to improve with customs and ocean transportation.
What does a typical day look like for you and what are you currently working on?
Each day is very different which is what I enjoy about the role. Supply chain crosses multiple departments from inventory management, customer focus, internal reporting, vendor management, transportation and logistics. The majority of my day is spent working directly with my team on exceptions and process improvement to help achieve better supply to our customers and also communication with our mills on production.
We review in stock levels at our customers and forecast trends internally to predict future needs in the supply of materials. All of this is affected by with current global transportation lead times, custom clearance and tariffs, and other unforeseeable events. The goal is to have the right about of inventory for the customers at the right time, Rosa explains.
What do you like most about your job? What's the best with working at Gränges?
I love the collaboration with our internal departments, there are so many resources and innovative people with ideas that help us do our jobs better and faster. To work where everyone is pulling in the same direction is something that is difficult to find. Most companies and teams have their own motivates and goals but here at Gränges we all pull toward the same goals.
And finally, what do you do when you're not at work?
At home I have an amazing husband and two children who keep us busy with their daily activities. When we aren't home you can find us cheering on the Nashville Predators hockey team or the Tennessee Titans football. Since having the degree in exercise, I understand the importance of being healthy so I exercise five days a week before I head into the office each morning, this gives me a great start to the day. My husband and I love giving back and took part in a nonprofit called People Loving Nashville that started over 10 years ago which feeds homeless people. And on Sunday mornings you can find me teaching the preschoolers in my church, Rosa concludes.