Life at Gränges
Gränges is a global company with local commitment. With operations in Asia, the US and Europe, you'll have colleagues around the world. Our 2,700 employees form the core of our operations and jointly create our company culture. By becoming our next colleague, you're helping create our success. Much in the same way, we help you to succeed in your career. Meet your future colleagues and read more about us here!
Meet some of us who work at Gränges...
When you become a part of Gränges, you are expected to contribute to and be part of our endeavour to develop a high-performing organisation. Gränges is a global company with local presence and our operations are characterised by a familiar atmosphere.


Our core values

Sustainable
Being sustainable means that we act responsibly and create solutions for a better future.
We help our customers to be more sustainable through leading sustainable solutions.
We engage our partners in creating circular solutions and achieving net-zero by 2040.
We act responsibly towards each other, our partners, communities, and the environment.
We promote an open and inclusive workplace where different perspectives are valued.
Action oriented
Being action oriented means that we individually and together make it happen.
We always put safety and wellbeing first.
We have an open and entrepreneurial spirit where ideas and learnings lead to action.
We ensure result and high-quality in everything we do.
We're constantly seeking to improve, our proud legacy keeps pushing us forward.
Committed
Being committed means that we ensure to be a partner to grow with.
We commit to our customers' success, always delivering the right solution.
We are loyal to each other and our business partners.
We nurture a culture of openness and trust.
We use our leading expertise in aluminium engineering and beyond.
We are locally committed and globally powered, building one strong team together.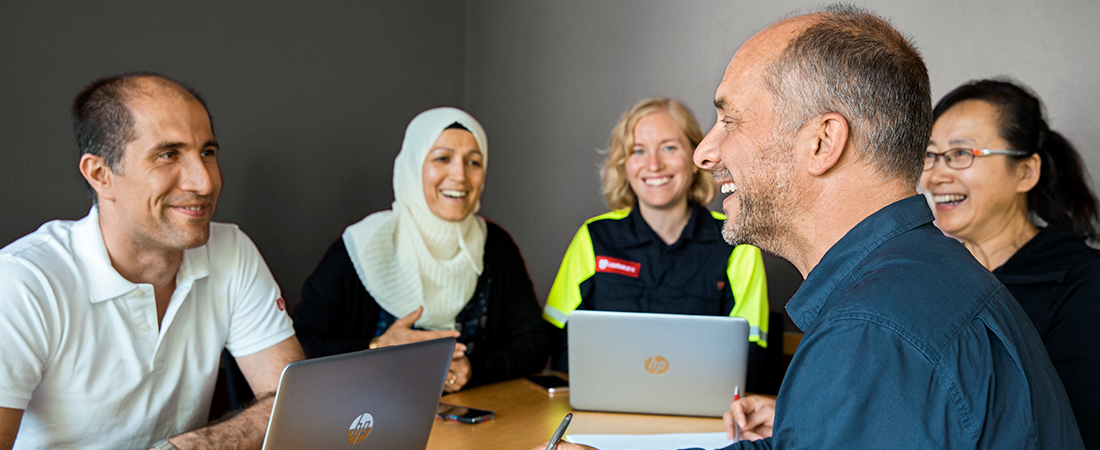 Inclusive company culture
Gränges' corporate culture and core values – committed, action-oriented, innovative, and accessible – guide employees in their daily work and lay the foundation for conducting business responsibly, ethically, and openly.
Gender balance
Improving the gender balance in all of our staff, including senior management, is a high priority. The company wants to increase the share of women across the entire business. We participate in initiatives like the Womengineer Foundation's IGEday (Introduce a Girl to Engineering day).
Skills development is an important area for Gränges' success.
Personal development
The company runs a structured performance and skills development process, including training and personal development. All employees in Sweden have annual performance and development discussions as well as compensation and salary reviews. All employees also have an individual development plan to ensure effective and continuous skills development, talent management, and succession planning.
Development opportunities
There are different ways to develop with us. We work actively to offer employees opportunities to advance their careers and leadership skills, and it is our ambition for every other open manager position to be filled internally.
Here are some examples of how you can develop with us:
- Leadership programme
- Mentorship
- On-site training
- Technical training
- Participating in project assignments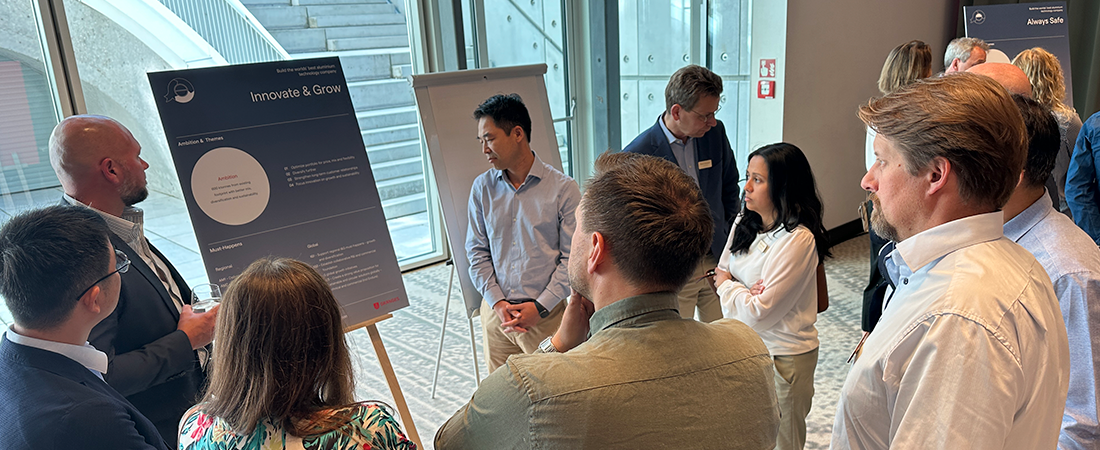 Having engaged and healthy employees is a prerequisite for an innovative, competitive, and productive organization. We regularly follow up on our employees' general motivation and wellbeing via the annual performance and development discussion. The company also conducts employee surveys every two years to monitor the status. The most recent survey was conducted in 2022.
Here are some examples of measures that were taken based on results of the employee survey.
- Leadership programme
- Regular leadership forums
- Recurring team-building activity called Future Day to increase commitment and collaboration within our teams
Remuneration and benefits
Here are some examples of the benefits we offer our employees in Sweden. The benefits you're entitled to depend on the role you have and which company you work for.
- Salary, remuneration and working time
- Flex time, non-regulated working hours or shifts
- Incentive programme
- Shortening of work time or bonus contributions in cash, pension or vacation days
- Advance holiday
- Parental leave supplement
- Access to various benefits through the Benify portal
- Salary sacrifice
- Pension advice
- Staff restaurant with discounted lunch prices
- Wellness and leisure time activities
- Wellness grants
- Subsidised wellness activities
- Activities organised by the workplace wellness group
- Introduction and skills development
- Onboarding programme
- Skills and career development
And an employer who is a member of IKEM and has collective agreements with IF Metall, Unionen, Engineers of Sweden and Ledarna.