The windsurfing strategist
Meet Filip Fernqvist, Manager Strategic Projects at Gränges HQ in Stockholm. Previous jobs took him to both Canada and China, but a few months ago returned to his hometown as he started working for Gränges in March 2019.
Tell us a little bit about yourself and your background
After graduating from Industrial Engineering and Management studies, I started to work for a large multinational industrial company. There I had various positions ranging from project manager to area sales manager. Thereafter, I switched industry to medical IT and focused on expanding the business to new markets. Now it feels great going back to the process industry, working for a leading aluminium company with a global footprint.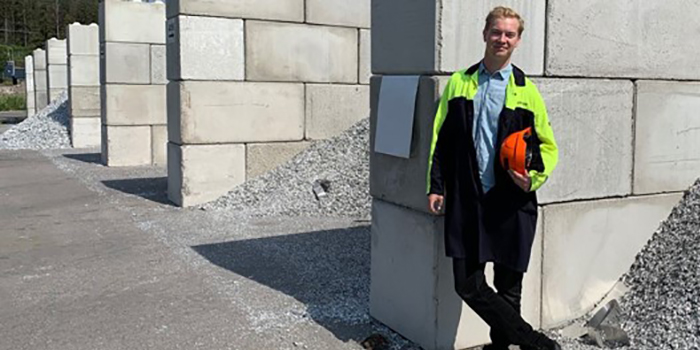 So, why Gränges?
I got acquainted with Gränges when I was working for one of my previous employers and the impression I got was very positive. Gränges has been very successful in developing their business and has sustainability high up on the agenda, which is something our customers have started to value more. This focus has put our company in a very strong position, especially now when one of our major end markets – the automotive industry – is transforming to electric vehicles.
What does a typical day look like for you and what are you currently working on?
Until now I haven't really had any typical days. But to summarize, I work with the development of setting the new strategic agenda for the group, internal development projects, as well as M&A activities.
What do you like most about your job? What's the best with working at Gränges?
The variety in my tasks is something I really appreciate. Despite being a fairly large company with 1800 employees spread over three continents, Gränges promotes entrepreneurial drive and encourages own initiatives.
If you could change one thing about working here, what would it be?
Why not invest in a ping pong table to the offices in Sweden and the U.S. so that we could better challenge our colleagues from China in that great sport?
And finally, what do you do when you're not at work?
My fiancée and I picked up windsurfing last summer and this is something I would like to do more frequently – if the winds are fair and water warm enough!