3 quick questions to Lucy Wang
Lucy Wang are Deputy Managing Director – Marketing and Sales, Gränges Shanghai.
The Gränges Shanghai plant just celebrated its twentieth anniversary. You were there at the beginning. What was it like?
I was one of seven trainees who joined the company straight from university in 1996. At that time, there were only about 30 people employed in China and we were working towards constructing the plant. Our office was in a small building that wasn't very modern. The site for the Gränges plant itself was on land on the outskirts of Shanghai, with farmers and green farms all around. Now, 20 years later it's a big industrial area and very modern.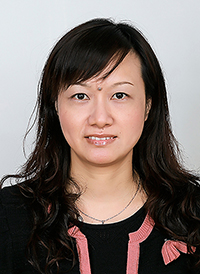 What are some of the important milestones that you have witnessed over the past 20 years?
One of the most important milestones was the start of production in 1999. This was very exciting after having experienced the many challenges involved in constructing and commissioning a large industrial complex. Another important step was building competence and establishing the company culture in this emerging market. With help from management from Sweden, we continued the training of people and created a strong company culture focused on respect, teamwork and commitment. Another important change was for Granges Shanghai to manage to build a strong market position in Asia, through activities such as Global Technical Seminars, which has been organized every two years since 1999. The ninth seminar will be held this September in Nanjing, and more than 400 participants from Tier 1 customers and OEMs have registered.
What is your best personal memory of the past 20 years?
Some of my best memories are from moments when major customers have given us awards for being their best supplier. Seeing Granges Shanghai recognized as the Industry benchmark for branding, technology, quality and service makes me feel very proud of the company.