Gränges' sustainability efforts recognized

For the third consecutive year, Dagens industri and Aktuell Hållbarhet in collaboration with Lund University School of Economics ranked this year's sustainable Swedish companies. Once again, Gränges was among the top-ranked material companies.
In 2020, the Swedish ranking 'Sustainable companies' focused on the listed companies' ability to adapt to and manage risks. The ranking includes listed companies in the sectors consumer goods, capital goods, materials, investment companies, banks and groceries and Gränges was ranked as number four in the material sector.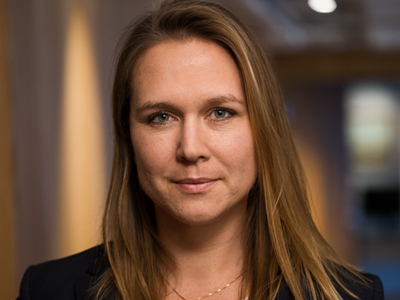 Sofia Hedevåg, SVP Sustainability at Gränges
- This is great and an important confirmation that we identify and manage sustainability risks in a good way, says Sofia Hedevåg SVP Sustainability at Gränges.
The annual survey 'Sustainable companies' shows that a majority of the Swedish listed companies map sustainability risks and have systems in place to identify, measure and manage such risks. And so does Gränges.
- We work systematically with these issues. Mapping and managing sustainability risks is integrated into Gränges' group-wide risk management process. We work actively with risk management to monitor and minimize risks in a structured and proactive way, Sofia continues.
SÅ GÅR HÅLLBARA BOLAG-RANKNINGEN TILL
Hållbara Bolag är en rankning som genomförs av Aktuell Hållbarhet, Dagens Industri och Lunds universitet. Rankningen genomförs för fjärde året i rad. Hållbara Bolag rankar 133 av börsens största bolag i GICS-kategorierna kapitalvaror (56 bolag) , konsumtionsvaror (28 bolag), material (18 bolag), dagligvaror (8 bolag), bank (9 bolag) och investmentbolag (14 bolag). Rankningen består av två delar. Den första delen är en studie och analys av bolagens års-/hållbarhetsredovisningar samt hemsidor. Den andra av en enkät som i år hade en svarsfrekvens på nästa 70 procent. Maximal poäng som ett bolag kan få är 119. Rapport och hemsidestudien står för 98 poäng och enkäten för 21 poäng.
Rankningsmodellen har sju kategorier - antikorruption, personal, miljö och klimat, hållbarhetsstrategi och SDG, mänskliga rättigheter, kapitalmarknadspåverkan och övrigt. För rapport och hemsidestudien är det fokus på totalt 98 olika kpi:er och indikatorer.