Gränges Shanghai awarded best supplier in India by Subros
In October, 2015, Gränges Shanghai was awarded the Best Performer in the category QCD (Quality, Cost & Delivery) supplier by Ms Subros Limited in India. The award was given at a ceremony in New Delhi.
Subros Limited is a joint venture of Denso Corporation, and one of the leading suppliers of heat exchangers to the automotive industry in India. Subros Limited have a capacity of 1.5 million units per year today. The plan is to increase capacity up to 2 million units. Gränges has been a supplier to Subros Limited for more than 20 years.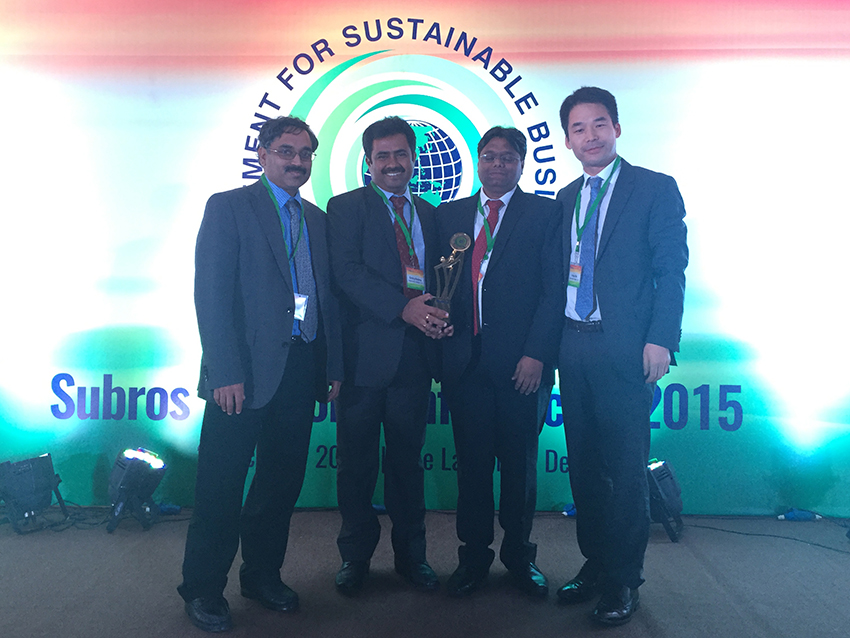 Sampath Desikan, Giridhar Kashyap and Deepak Ahire from Gränges India and Thomas Ren from Gränges Shanghai.