A cross-functional set-up
36-year-old HaiDong Wang started working at Gränges 12 years ago after he graduated from Shanghai Normal University with a degree in chemistry engineering.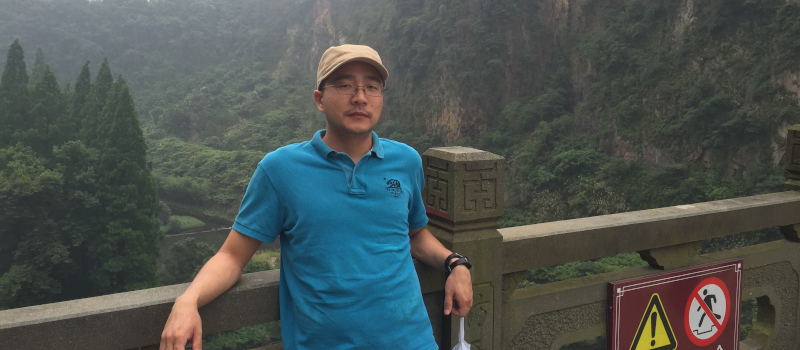 It came natural for Wang to begin his aluminum journey at Gränges.
- Gränges is well-known in the aluminum industry in China. It is regarded as a very solid company with high standard products and good career opportunities. So, for me it was an easy choice and it has been and is an honor to work at Gränges, Wang says.
As a Casting Manager, Wang has many things on his plate. One of the most important tasks is follow up the KPI's regarding safety, cost, quality and productivity.
- In order to solve problems, to move the process forward and most of all to further improve our business, we need to work together. For me and my team this means that we work closely with other departments such as Maintenance, Process, EHS, Planning and Project. To work cross-functional is the key to success, Wang explains.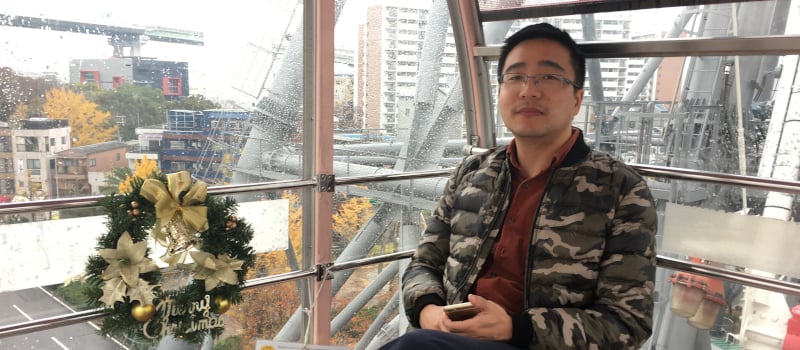 Wang relaxing after a day's work.
How does a typical day of work look like?
- In the morning I participate in different meetings with the operators, shift leaders and other engineers. If a problem occurs or needs to be solved it will sometimes be escalated from one level to the next. The focus is mainly on the daily output, machine and quality issues. Usually, most issues are taken care of at the first two levels, but sometimes we need to take them to level three. Decision at this level concerns for instance investment related cases. We all work together to handle and solve problems. It is a teamwork, Wang says.
Wang and his team solve problems and issues that occur in daily production and figure out how to further improve the process based on the current situation. To follow up and reach the KPI's is very important and Wang stresses the importance to analyze, estimate and listen to your colleagues to reach the targets.
What do you like most about your job? What's best about working at Gränges?
- What I like most about my job is the professionalism we have in the company. The colleagues I work with are very good and knowledgeable. Most of us have worked together for more than 10 years and there is mutual understanding between us. We just know what to do and what we think so sometimes we don't need to communicate with each other, Wang says.
Are there any trends within your field you can tell us about?
- Digitalization, the focus on sustainability and the fast-moving environment in general is also part of the everyday business at the plant in Shanghai. One of the trends in our business and in the Shanghai casting department is different types of cast workshops, Wang says.
- We look more and more into different efficiency solutions in terms of savings; e.g. metal cost and energy sources savings. This year we are running a project of renewable metal to melting. The internal scrap recycle rate reach up to 60 % and the outsource scrap to around 600 MT to melting and the trend is that this will increase year by year. And when it comes to energy savings our goal is to save at least 10 % of our natural gas consumption. We are constantly updating our systems to make them more intelligent and the next step is to build an energy model to help us use as little natural gas as possible when we melt raw material, Wang continues.
What do you do when you're not at work?
- I enjoy cooking, play football (soccer) with my son and just hang out with my family during the weekend, Wang says.