From mines where bauxite is extracted to users of rolled aluminium products. Gränges works to create value for its stakeholders at all stages of the value chain.
As one of the four pillars of Gränges' 2020 strategy, "Create value from sustainability", the company strives to minimize the environmental impact of its operations, uphold ethical business practices and provide a safe and good work environment. Gränges' sustainability framework, in turn, includes five sustainability pillars, of which responsible and sustainable sourcing is one.
During 2018, Gränges' global sourcing team sharpened the company's Supplier Code of Conduct which outlines the sustainability requirements placed on its suppliers. The document is currently being issued to all significant suppliers (a supplier with a purchase value above 500,000 USD). By signing the Supplier Code of Conduct, suppliers undertake to comply with Gränges' sustainability principles, including the ten principles of the UN Global Compact.
"We have a global commitment to ensure that our suppliers maintain high sustainability standards by enforcing strict criteria in our supplier sourcing agreements and partnerships," says Mikael Lyhykäinen, Vice President Procurement & Supply Chain Gränges Europe. "It is important for Gränges and for me as an employee – and I am sure for everyone – that our company follows laws and regulations, that all the material in our manufacturing facilities is produced in a trusted, sustainable way and that we never contribute to bad behavior."
Gränges is also evaluated by its customers, so the commitment goes both ways. Gränges is obliged to follow its customers' code of conduct. "Some might think price always determines our choice of supplier," says Lyhykäinen. "But that is not true of course. Before becoming a supplier, a company is carefully evaluated when it comes to its environmental impact, working conditions, how transparent it is, ethics and so on." Suppliers must also ensure that the principles outlined in the Supplier Code of Conduct are in turn adhered to by their own suppliers.

Since metals often are bought from trading companies, it can be hard to trace the line of suppliers all the way back to the very beginning of the manufacturing process. Discussions are underway within the company as to how far to go.
Lyhykäinen is responsible for European suppliers and he collaborates with XiQiao Zhou in China and Joe Smith in the US, who have the same role in those markets. They meet regularly to discuss potential improvements and ways to develop their work.
"The sourcing team at Gränges try their best to exert their influence on the supply chain through the Code of Conduct, audits, supplier selection and assessment criteria," says XiQiao. "It can be challenging to make sure that the partners within the supply chain are 100 percent compliant with our criteria in reality, but this is the right direction in which to go."
Smith explains that suppliers who refuse to sign the Supplier Code of Conduct must go through an internal escalation process. "The supplier must have an equivalent set of rules and it must be approved by the regional legal counsel." To ensure that suppliers comply with the Supplier Code of Conduct and that they are behaving in a sustainable manner, audits are performed by Gränges on a regular basis. There has been an ongoing discussion about allowing an independent third party to perform audits. If a supplier is found to be underperforming and does not have sufficient quality management system procedures in place, further supplier audits have to be carried out. "During 2018 no such additional audits had to be conducted," says Smith.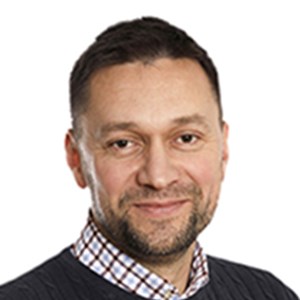 It is important for Gränges – and I am sure for every employee – that all material in our facilities is produced in a trusted, sustainable way.
- Mikael Lyhykäinen, Vice President Procurement & Supply Chain Gränges Europe