Driving a technology shift through close collaboration with customers

We met up with Karl Kullerback who is leading the establishment, execution and start-up of a new product offering. The offering is a two-piece folded tube, a technology that is believed to replace the multi-port extrusion technology for both automotive heat exchangers and HVAC applications, with reduced environmental impact and at a lower cost.
Tell us a little bit about yourself and your background
Born and raised in Stockholm, Sweden. I graduated from Uppsala University with a MSc in Business & Economics (incl. one semester at the UCSB in the US) and started my career at EY where I served for five years. First within financial auditing and later within management consulting. I joined Gränges in the spring of 2016 and my previous position was Head of Business Control at Gränges Asia.
So, why Gränges?
The short answer is team spirit. As a consultant back in 2015, I got the honor to lead a project for Gränges Europe together with Group Treasury and the Finance Department.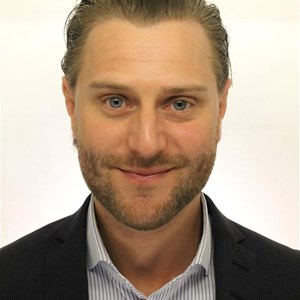 I was impressed by the commitment and level of energy contributed by involved parties. It generated a winning spirit in which I wanted to stay, even after project completion.
- Karl Kullerback Foilded Tube General Manager

It was also right after the successful IPO, in the very beginning of a new era for Gränges. I knew by then it was going to be exciting, but I could hardly imagine just how exciting. In less than five years I've had the honor to observe:
a capacity growth of 155%,
well over a thousand new colleagues joining the Group, and
successful acquisitions of Gränges Americas, Gränges Powder Metallurgy and Gränges Konin,
...to name a few samples. Quite exciting so far.
What does a Folded Tube General Manager do? What's your scope/objective?
I'm leading the establishment and execution of a start-up agenda including most parts of a new product line such as business planning, market strategy, investments, staffing and ramp-up for production. Or as I prefer to see it, our main objective is to establish a winning spirit in which we contribute with positive energy and accelerate performance from mistakes.
Can you tell us a little more about the Folded Tube business?
The two-piece folded tube (2PFT) technology is believed to replace the Multi-port Extrusion (MPE) technology to large extent for both automotive heat exchangers and HVAC applications (condensers and evaporators). Reasons are obvious. The 2PFT technology requires less material whilst enabling enhanced heat exchange performance vs. MPE. As such, we can launch a better tube with reduced environmental impact, at a lower cost.
I believe the 2PFT business fits perfectly into the growth agenda set forth in the corporate strategy, which promotes growth from adjacent technologies with synergies to core business. 2PFT will also contribute to Gränges' overall commitment of driving the development of lighter, smarter and more sustainable aluminium solutions.
The first 2PFT forming mill arrived in our Shanghai plant in the first quarter in 2021 and we are in the latter part of the commissioning phase, a critical milestone for the technical team led by Yabiao Ling (Head of Technology & Engineering, FT) and for the FT business as a whole. In 2021, our primary focus is in the following key areas:
Ramp-up for SOP
Assure excellent product quality
Sales - go to market by eliminating customers' barriers for technology shift
For the time being, 2PFT production, the tube forming, will be located at our Shanghai plant and the geographical target market is Asia, with initial focus on China.
What does the market look like in Asia?
The existing market is somewhat limited since many customers still rely on the MPE technology. That is largely what makes 2PFT exciting. In order to succeed, we will have to drive the technology shift in close collaboration with customers. We already know the potential of the product itself and our know-how. Therefore, the strategy is to identify and eliminate customers' barriers for a technology shift. Since barriers might differ among customers, a flexible offering and innovative business model will become key success factors.
What do you think is the most rewarding part of your job?
People and progress. One simplified summary of myself would be to say I'm a result driven team player. I enjoy working in good teams, not only because it brings the best progress, but because it is fun. And I'm convinced that good spirit and having fun optimizes results over time since those are important components for attracting and keeping the best competence. After all, people and team spirit are what brought me to Gränges in the first place.
What do you think is the most challenging part of your job?
To identify relevant trends and evaluate its impact on market behavior medium- and long-term. Or put differently, to understand the challenges our customers will face. The better we understand challenges on top of customers' minds, the better offerings we can form. And I'm convinced that tomorrow's success very much relies on our ability to break down and translate buzzwords like sustainability, digitalization and electrification into real actions of today.
What's best about working at Gränges?
The flat organizational structure. Someone once defined Gränges as a "big small group" and I believe it captures what I find most attractive, i.e. the combination of facing challenges and opportunities that follows with any large multinational corporation, whilst keeping a swift decision-making path similar to a mid-sized or even smaller group. It creates a culture where anyone's idea is important and may impact the business substantively, which in turn promotes individual growth and allows everyone to reach its full potential.