Gränges' sustainability efforts recognized

The rating institute MSCI has recently upgraded Gränges' ESG rating from A to AA. This is a very good recognition for the comany's sustainability efforts and puts Gränges among the top 6 per cent companies in the Metals and Mining sector (Non-Precious Metals).
Last year Gränges announced a set of ambitious and clear long-term sustainability targets to increase its contributions to global sustainable development and to secure future competitiveness and growth. Gränges has a group-wide sustainability framework and works in a structured way to integrate sustainability into all processes. The company's sustainability efforts has led to positive performance development. A confirmation of the successful efforts is that Gränges' production plant in Shanghai, China achieved ASI certification in 2019. The Aluminum Stewardship Initiative (ASI) is a global multi-stakeholder organization that provides third-party audited standards in sustainability.
Gränges' sustainability performance is continuously assessed by customersand sustainability/ESG analysts through surveys about sustainability performance and management. ESG investing is the consideration of environmental, social and governance factors alongside financial factors in the investment decision–making process. In short, Gränges has improved the sustainability score in all three areas: Environment, Social and Governance. By improving the sustainability performance year on year in combination with increasing transparency with regards to sustainability performance data, Gränges works to increase the perception of Gränges as a recognized leader in sustainability.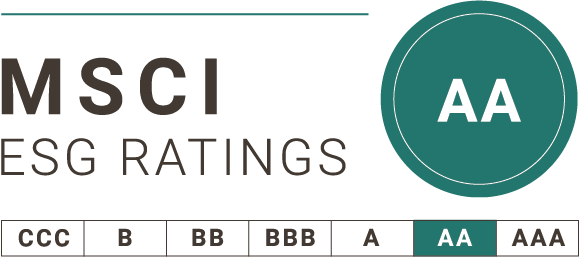 1)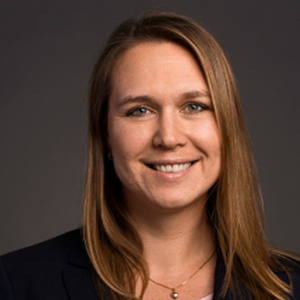 This MSCI rating is a very good proof point as it demonstrates that increased transparency of sustainability reporting, in combination with improved sustainability performance, is recognized.
- Sofia Hedevåg VP Sustainability
MSCI ESG Research provides MSCI ESG Ratings on global public and a few private companies on a scale of AAA (leader) to CCC (laggard), according to exposure to industry-specific ESG risks and the ability to manage those risks relative to peers. Learn more about MSCI ESG ratings here >
Lear more about ASI here >
A full overview of Gränges' 2025 sustainability targets >
1) THE USE BY GRÄNGES OFANY MSCI ESG RESEARCH LLC OR ITS AFFILIATES ("MSCI") DATA, AND THE USE OF MSCI LOGOS, TRADEMARKS, SERVICE MARKS OR INDEX NAMES HEREIN, DO NOT CONSTITUTE A SPONSORSHIP, ENDORSEMENT, RECOMMENDATION, OR PROMOTION OF GRÄNGES BY MSCI. MSCI SERVICES AND DATA ARE THE PROPERTY OF MSCI OR ITS INFORMATION PROVIDERS, AND ARE PROVIDED 'AS-IS' AND WITHOUT WARRANTY. MSCI NAMES AND LOGOS ARE TRADEMARKS OR SERVICE MARKS OF MSCI.