Gränges' sustainability efforts recognized

For the third consecutive year, Dagens industri and Aktuell Hållbarhet in collaboration with Lund University School of Economics ranked this year's sustainable Swedish companies. Once again, Gränges was among the top-ranked material companies.
In 2020, the Swedish ranking 'Sustainable companies' focused on the listed companies' ability to adapt to and manage risks. The ranking includes listed companies in the sectors consumer goods, capital goods, materials, investment companies, banks and groceries and Gränges was ranked as number four in the material sector.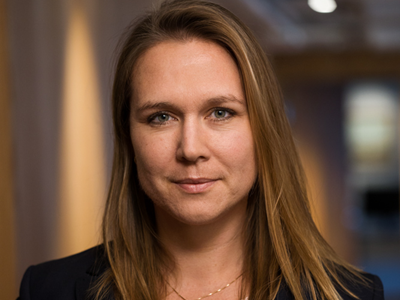 Sofia Hedevåg, SVP Sustainability at Gränges
- This is great and an important confirmation that we identify and manage sustainability risks in a good way, says Sofia Hedevåg SVP Sustainability at Gränges.
The annual survey 'Sustainable companies' shows that a majority of the Swedish listed companies map sustainability risks and have systems in place to identify, measure and manage such risks. And so does Gränges.
- We work systematically with these issues. Mapping and managing sustainability risks is integrated into Gränges' group-wide risk management process. We work actively with risk management to monitor and minimize risks in a structured and proactive way, Sofia continues.
- Hållbarhetsriskerna är många och det är viktigt att ha en tydlig agenda. Det gäller såväl risker inom miljö som sociala risker kopplat till hälsa och säkerhet, affärsetik samt hur vi vill att våra leverantörer ska agera. Det är jättekul att vårt arbete uppmärksammas externt, avslutar Sofia.
SÅ GÅR HÅLLBARA BOLAG-RANKNINGEN TILL
Rankningen Hållbara bolag fokuserar 2020 på de svenska börsbolagens omställnings- och riskhanteringsförmåga. Undersökningen omfattar 134 bolag i inom kapitalvaror, konsumtionsvaror, material, dagligvaror samt banker och investmentbolag. Bolagen bedöms utifrån en enkätundersökning (som kan ge max 6 poäng) samt en rapport- och hemsidesstudie (som kan ge max 30 poäng). Rapport- och hemsidesstudien är uppdelad i 5 kategorier: fördjupad risk, antikorruption, personal, hållbarhetsstrategi & SDG samt miljö & klimat. Rankningen genomförs av Lunds Universitet i dialog med en rådgivande kommitté med experter samt representanter från organisationer som FAR, Swesif, SFF, Vinnova och TIllväxtverket.