Gränges' US expansion reaches an important milestone

Gränges project started in September 2017 to expand its aluminium rolling operation in Huntingdon, Tennessee meeting growing demand for HVAC and automotive heat exchanger materials, aluminium foil and packaging materials.
"The expansion in Huntingdon marks the next step in our strategic growth plan for the North American market. Gränges has built a strong reputation in the aluminium rolling industry, and this expansion allows us to further support our customers' growth. Today we reached an important milestone as we ran the first test coil and I am very satisfied that all is going according to plan", says Gränges CEO Johan Menckel.
The expansion includes investment and expansion in all areas - buildings, melting/holding furnaces, caster, cold-rolling mill, annealing furnaces, and slitter.
This further positions Huntingdon as one of the most modern and efficient rolling mills in North America. When completed, the capacity in Huntingdon will increase from about 160 ktonnes to nearly 200 ktonnes per year.
"The investment represents a long-term commitment to our customers, employees and shareholders as we grow our capacity in support of our strategic markets", says Gränges Americas President, Patrick Lawlor.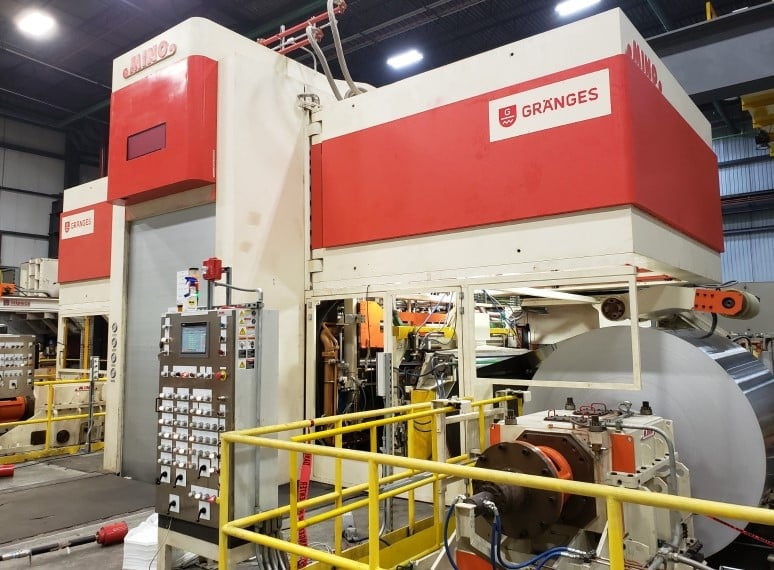 The first test coil performed on September 30, 2019.