Great powder in new business
As of October 1, 2020 Gränges established a new business unit, Gränges Powder Metallurgy, which will be part of Gränges' operations in Europe. We talked to Filip Fernqvist, Managing Director of Gränges Powder Metallurgy, and Greta D'Angelo, Additive Manufacturing Business Development lead, at Gränges Powder Metallurgy, to ask them more about this new business unit.
Tell us a little more about Gränges Powder Metallurgy?
Earlier this fall Gränges acquired the remaining 49 per cent of the shares in GETEK GmbH as well as the business Dispal®. With that we established the business unit Gränges Powder Metallurgy, which creates a strategically important platform for growth within new material technologies on the fast-growing market for powder materials and additive manufacturing (also known as industrial 3D printing). The main production facility is in St Avold, France. Sales and technical developed will be based from Düsseldorf, Germany Filip says.
How does this (Gränges Powder Metallurgy) business fit into the Gränges strategy?
The creation of this business unit is a good strategic fit for Gränges and we'll be in markets with a high underlying growth and technology driven customers.. Gränges Powder Metallurgy will add new capabilities and capacity to expand Gränges' offering of advanced aluminium materials within current and new customer segments. New segments are for instance aerospace, industrial robotics and motor racing, which is very interesting, Filip continues.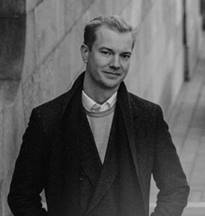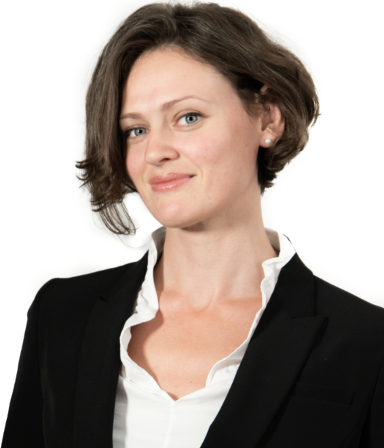 Filip Fernqvist and Greta D'Angelo.
What is your main objective?
In order to become as efficient as possible we need to change our ways of working and approaching customers. We must go from being an internal supplier to working with external customers on top of creating a new customer base. Since we are a slim organization we have to focus on partner and stakeholder management to find the right collaboration and to be a flexible organization. For additive manufacturing, our objective is to become a leader in the production of aluminum powders for additive manufacturing for specialized applications. We are targeting the industries that possibly will grow the most, such as aerospace and automotive, but we see a lot of potential in the heat exchanger industry as well, says Greta.
What products will we offer the customers?
We will sell powder to customers that they will use for creation of three dimensional products. We are also looking into down streaming opportunities such as offering services as well as components to the customers. For the second product line Dispal®, we'll produce and sell semi-finished aluminum products to customers. Dispal® already has a stable customer base in the German speaking part of Europe and our short-term goal is to take these products to new markets and customers, Filip says.
What does the competitive landscape look like?
When it comes Dispal®, I would first of all like to highlight that it is a very unique aluminum material that can be used as a replacement for other materials like titanium, conventional aluminium and stainless steel. If we talk about competition regarding additive manufacturing, there are several very large companies that offer aluminium powder in their product portfolio and these companies are manly located in the US and in Europe. There are no companies that only focus on aluminium productions when it comes to 3D-printing. What our competitors offer are only one or two aluminium alloys out of 30 others in other material families. So, we see a great opportunity to become a leader in the aluminium production for niche alloys and for custom development of aluminium alloys, since no one is doing this right now, Greta says.
What do you see as the biggest challenge?
From a 3D-printing perspective the biggest challenge is that the industry itself is changing fast. Just because a certain AM technology is leading one year, it is not a certainty that the same one will be the leading technology the next year. Therefore, our ability to act fast will be a vital parameter for us to establish ourselves in the market and adjust to the constantly changing industry. We want to deliver high-quality powders with short development time so we can be on the market with a competitive product that is relevant to our customers. I would also stress that the sales process itself is somewhat of a challenge since it has rather long cycles. Therefore, we need to focus on the customers where we have good volumes potential combined with a high interest for emerging technologies, Filip says.
What do you see as the biggest opportunity?
The big opportunity for Gränges is to explore a new field and to expand its customer base. Another great opportunity is to become the leader in the production of aluminium powder for specialized alloys. I also would like to highlight the people working in Gränges Powder Metallurgy. We have an extremely good technical knowledge base in the business unit, and we have great synergies with the Research & Innovation centers in Gränges that we can leverage from. And last but not least, the sales network that we have in Gränges will have a profound importance for us going forward, Greta concludes.