Innovation – everyone can contribute
Gränges has now chosen to highlight "Innovative," in addition to "Committed," "Accessible," and "ActionOriented," in response to rapid technological advances currently underway in almost all industries.
"We hold a leading position in our niche today, and one factor that will help us to maintain this status is to become more innovative," says Magnus Carlström, SVP HR.
Carlström points out that theoretically, anyone could buy machinery and raw materials and hire talented specialists to begin to compete with Gränges. But what can't be copied is the corporate culture – an important long-term success factor.
With an innovative environment that encourages ideas and transforms them into reality, Gränges will be better positioned to improve cooperation, processes, products and sales. The result will be greater profitability – which translates into security and income for both employees and shareholders. An innovative environment also makes it easier to hire the most creative employees for the future, and to retain those already in the company.
"In addition to maintaining the current standard, which is already excellent, the goal is to further nurture creativity throughout the organization. As a result, employees who live by the core values at work can expect increased responsibility and an accelerated career track."
In order for this vision to become reality, leadership must promote innovative development – for example, by allocating time and carefully listening to new ideas, as well as by trusting and assigning responsibility to employees.
"Maybe one out of ten ideas is really brilliant, but in order to get all ten, we also need to take those that are less brilliant seriously," says Carlström.
"It's important for all employees to carefully think about what this means for them personally, and I'd like to underscore that this isn't about encouraging the occasional genius – we want everyone to feel responsible for our innovation. Each employee's contribution is equally important."
What does Innovative mean to you?
Kent Schölin, Senior Vice President Research & Innovation:
Innovation is about using the vast collective competence and knowledge in our organization to find new solutions. New solutions may not be new to the world but new to our company and maybe even new to the industry we are working in. Innovation is not something that should be expected only from functions like Research & innovation but should be fostered in the whole organization.
Susan VandeZande, Director of Operations, Gränges Americas:
To me, innovation is the cultivation and collaboration of novel ideas, stemming from the farthest branches of our organization. Innovation gives us the potential to excel and push past the expectations we continually apply to ourselves. With the incorporation of new technologies, we enable our team members to adapt and execute improved processes that will propel us to new heights within our industry.
Zhu Song, VP Sales, Asia:
I think "we can go where we want to be" if we build the right culture and encourage teamwork. Innovation has become a foundation in Gränges' strategy, and I think that if all our employees know our strategy and what the company wants to achieve, they can improve themselves in their daily work. That way, everybody can contribute to innovation, not just our R&I colleagues.
Innovation efforts will be based on different conditions depending on the unit and region, just as cultural differences can be found on the different continents. But decentralization and delegation should be at the foundation of Gränges' leadership, and efforts to implement a more innovative approach should also be influenced by these values.
"That's what defines 'The Gränges Way'," says Carlström. "We try to avoid external regulation through detailed rules and policies. Instead, we want everyone to take responsibility and feel engaged through an 'inner compass' – our culture evolves based on our core values and our talent. If you give people responsibility, 99 out of 100 want to accept it and grow, and that's just the way we want it at Gränges."
Of course, nothing will immediately change tomorrow just by highlighting a new word and adopting it as a core value. As in any corporate culture-related initiative, time, perseverance and cooperation are necessary.
"It takes time before a new attitude is embedded in the DNA, and if we succeed, we also want all managers to challenge themselves and their ingrained working methods. We also want all parts of the company to take responsibility for the change. It's like a football team – it isn't necessarily the team with the most talent that wins the game, but the one that really plays together as a team. Together we can do it!"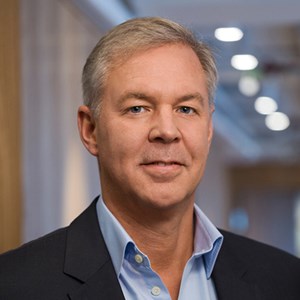 Maybe one out of ten ideas is really brilliant, but to get all ten, we also need to take those that are less brilliant seriously.
- Magnus Carlström, SVP HR