Meeting customers' expectations requires new ways of working
The Covid situation has meant new ways of working for most of us. We met up with Jan Goode, Senior Account Manager at Gränges Americas, to talk about the importance of communications in ensuring the best service.
Tell us a little bit about yourself and your background.
Home for me is the Shoals area in northwest Alabama, USA. I attended the University of North Alabama, where I earned my Bachelor of Science in Business. We live on a beautiful lake and enjoy life's adventures with two terrific children and their families. In September, I'll celebrate 20 years with Gränges.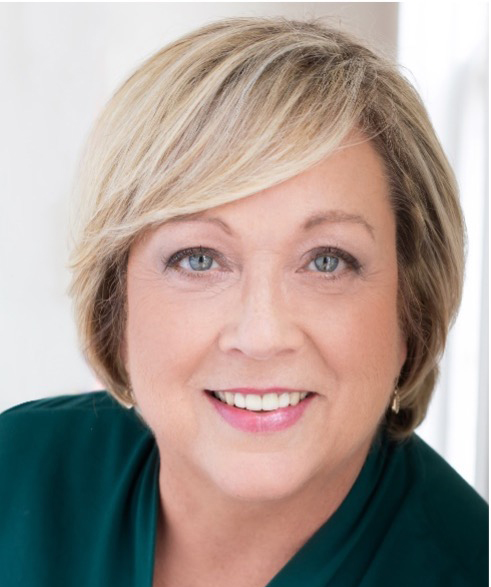 Jan Goode, Senior Account Manager at Gränges Americas
What did you work with before joining Gränges?
My dad spent much of his career at our local Reynolds Metals facility, so the aluminum industry has always been a part of my life. My first year after college was with TVA's nuclear division, followed by joining Reynolds in production services, and then moving to their corporate office in Virginia as part of the can sheet sales and marketing team. During that time, there was increased emphasis on process improvement activities, and one of my favorite adjunct experiences evolved as the facilitator and trainer for our management team. A key element of the facilitator's role is to ensure all member's ideas are heard, with the tenet that "egos are parked at the door" to allow equality of the group. It presented some interesting challenges to encourage some of our stronger-willed team members to follow that principle and walk through the process as it existed before improvements. Also, as part of our community's career awareness, I helped establish a "Lunch Buddy" program that partnered 5th and 6th grade students with employees to generate interest in various facets of aluminum production.
Why did you start working for Gränges?
With the pending sale of Reynolds, I returned to Alabama to be near family, and continued my career as Customer Service Manager. The original West Plant expansion at Huntingdon was announced and created the need for an additional Account Manager to assist with selling the new capacity. The sales role interested me, and I was offered that opportunity.
What does a Senior Account Manager do? What is your scope?
Account Managers work with existing and potential new customers to build a profitable business base that best matches our capabilities. To support that goal, we want to ensure we're delivering the absolute best service and support to our customers. Each phone call or email brings a different topic to address, whether new customer specs for review, on-time delivery, quality, etc., so I see my role as balancing the "voice of Gränges/voice of our customer". I work with a variety of customers across the markets we serve, and participate in AFCMA, which is the Aluminum Foil Container Manufacturer's Association.
What makes your job so interesting?
Observing the specific use of our product in the customer's application, which helps tremendously with visuals for later discussions and in implementing any improvements. One of the most interesting operations I've seen applies a reflective glass bead coating to our aluminum, and the product is then used as temporary highway striping to improve safety and visibility for drivers.
What has been the most rewarding part of your job?
Building customer relationships. Whether we're growing business with existing customers or adding new customers to our portfolio requires collaboration with our internal plant technical, materials management, customer service, and IT groups. While some customer specs fit our capabilities right out of the box, others may require modifications, and our teams are superb at working together to offer solutions. The best reward comes from finding a way to say "yes" where the customer's request and our capabilities mesh.
What has been the most challenging part of your job?
This past year, the occurrence of Covid introduced an unprecedented set of disruptions to the markets we serve, with some more heavily impacted than others. Managing constantly changing forecasts, whether it was reductions in Q2 or the significant rebound in Q3 andQ4, required continual scrutiny and communication to ensure we were meeting customer requirements. Ryan Shukis, our Analytics Engineer, developed some excellent data analysis tools used in our reviews with customers. Virtual meetings became the norm, and many of our customers have opted to continue those through 2021. Despite the challenges presented, Gränges Americas achieved a record shipment year in 2020!
What's best about working at Gränges?
The people I work with and Gränges' continued focus on investments in aluminum manufacturing.
Are there any trends within your field of work you can tell us about?
With the impact of Covid, the restaurant industry saw an uptick in demand for semi-rigid container specs for take-out containers. Another growth area from a global perspective is the increase in electric vehicles, and the demand for battery foil to support that market. Finally, many of our customers have placed increased emphasis on sustainability, so sharing Gränges' progress and performance in that area is very positive.

If you could change one thing about working here, what would it be?
Provide additional training initiatives. One recent example is the Master Class online program that my manager, Brad Thomas, offered our sales team during travel restrictions. There are a variety of business-related topics, so we each chose a segment and then shared our learnings in weekly video calls. These sessions helped maintain the cohesiveness of our sales group through a difficult year, and we also enjoyed creative delivery of new material. Win/win!
Can you tell us something about yourself that people don't know?
I'm an experienced scuba diver and was the first female to letter in a sport at my high school. My passion for continued learning led to the gift of a beautiful ukulele for Christmas, so lessons are on the horizon.
And finally, what do you do when you're not at work? Spending time with family and friends, anything outdoors or on the water, and when fall arrives, cheering for my favorite SEC football team, the Alabama Crimson Tide!