Security is becoming more and more important
We met up with Margie West, Senior IT Manager at Gränges Americas to talk to her about the challenges and opportunities within IT.
So, why Gränges?
I have been with this company for 29 years. Essentially, I have grown up here – it feels like home. I have seen a lot of growth and some hard times throughout my time here. I have a huge desire to see Gränges succeed – you can say I have somewhat of a personal investment in this company.
What does a Senior IT Manager do? What's your scope/objective?
I am responsible for the IT department in Americas. Our job is to ensure that the users have the tools and support they need to be successful in their jobs through applications and seamless network connectivity. I also work with the global IT team setting a solid direction for the company technology and security roadmaps.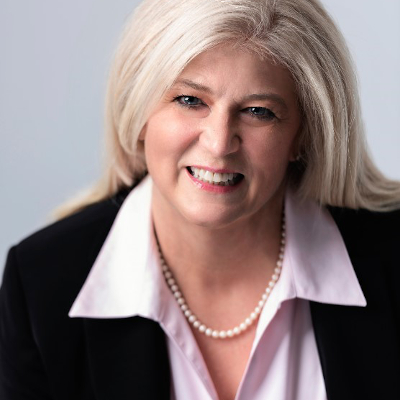 What does a typical day look like for you and what are you currently working on?
As of late, with the COVID pandemic, a typical day seems so different. Not being at the office or at the plants has been a huge adjustment. Managing the IT department and users' needs/expectations remotely and learning to rely on Teams, email, phone calls, and remote desktop connections has had its challenges.
I have tried to maintain my work schedule while working from home so I am typically at my desk in my home office by 7:15 AM unless there are global IT conference calls/meetings, which means that I could be at my desk as early as 6:00 AM. My days are filled with emails and meetings (IT staff, users, and vendors). I also keep a watchful eye on the service desk calls and the task list/priorities to ensure that we are all aligned with the needs of the organization.
I would like to think that IT is mostly proactive, but there are always reactive things to work through and fix. I also work closely with the CIO office at HQ in Stockholm and my IT manager counter parts in Finspång and Shanghai on global initiatives that impact the entire company. I aim to leave my home office no later than 5:00 PM but am not always successful. However, since the IT department is always on call to the plants, I also deal with any afterhours/weekend calls that are escalated to me.
Some of the IT projects at the present time include Security related tasks to bring our systems and network in line with the expectation of the global company. Some of the projects included in this initiative are network segmentation, migration of systems from obsolete hardware and software, and offline backups. We continue to work with Huntingdon on changes to the PSI implementation to align with the business and process flows. We are working on software and process changes to streamline the return of Newport reroll to Huntingdon. We also have several Gränges International projects including Container Tracking, Tariff Tracking, and Forecasting.
What do you like most about your job? What's best about working at Gränges?
I like that I can make an impact by helping others in the company be successful at their job using technology. Granges has a very small IT staff so that allows us to touch all aspects of our areas of expertise. In large organizations, IT is very compartmentalized, so your experience and exposure are very limited. At Gränges, I can be involved in many different discussions and decision-making processes that sets the direction of delivered solutions.
Are there any trends within your field you can tell us about?
The speed at which things evolve in the IT field can be somewhat overwhelming. Current trends that are right now are: Digitalization, Big Data, Security, and AI. At Gränges we are working in each of these areas. Security has been a very hot topic as of late. Keeping the electronic communications and data safe while allowing everyone to do their jobs as seamlessly (and remotely) as possible requires diligence with our network and system access. Proactively monitoring these things is the best defense. In Americas, we are also spending time pulling data from disparate system into a single source to allow management to have timely views into the business.
If you could change one thing about working here, what would it be?
If I could change one thing here, it would be the time zone differences between the global operations – I sometimes struggle with having so many 6:00AM meetings.
And finally, what do you do when you're not at work?
I have recently moved into a new house, so I have had plenty of time during the 'stay at home' orders to put everything away – a huge success for me! I also like my exercise classes and am very thankful they are back in session. I like to cook, binge watch old TV series, and do Sudoku puzzles. I am very excited that hockey is back, and the Nashville Predators were playing in the Stanley Cup playoffs – COVID edition. Unfortunately, they lost to Arizona Coyotes, but we'll be back next year!