Sustainability creates profitable growth for Gränges
Gränges is a leading global supplier of advanced aluminum products. Sustainability is an integral part of the company's operations and business strategy.

Gränges develops and manufactures advanced aluminum materials that increase the efficiency of the customer's manufacturing process and the performance of the final product. Aluminum is light, strong, corrosion resistant and has good conductivity. The material is also versatile and impermeable to light and gas. These properties, together with aluminum being infinitively recyclable, enable Gränges to offer resource and climate efficient solutions to customers mainly in the automotive industry, the industry for stationary heat exchangers and the packaging industry.
The agreement to acquire Aluminium Konin, the Polish flat rolled aluminium producer, that Gränges announced on November 28 2019 enables Gränges to take a more active role in the transition to more sustainable transportation solutions by offering a broader range of sustainable products to applications such as electric vehicles.
With the conversion to hybrid and electric cars, demand for aluminum components will increase further.
-
- We are a world-leading supplier of materials to heat exchangers for the automotive industry, where we have a strong focus on electrification and offer a sustainable material which enables increased efficiency and lower fuel consumption. With the conversion to hybrid and electric cars, the demand for aluminum components will increase further, says Johan Menckel, CEO of Gränges.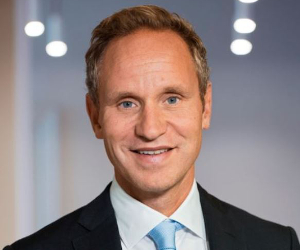 Johan Menckel, CEO at Gränges
By operating a sustainable and responsible business, Gränges increases its competitiveness, and contributes to a sustainable development in society. Gränges works in a structured way to integrate sustainability into all processes.
- We have set a group-wide sustainability framework with clear goals for 2025, which is partly based on the UN Sustainable Development Goals. Our sustainability efforts do not only include environmental topics; it also aims to improve workplace safety, increase productivity and help our customers become resource efficient. We are well positioned in the transition to a sustainable society, "says Sofia Hedevåg, VP Sustainability.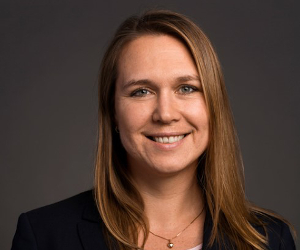 Sofia Hedevåg, VP Sustainability at Gränges
The sustainability work has led to good results. Last year, the company managed to increase the share of sourced recycled aluminum by 46 percent compared to the previous year. Another confirmation of the successful efforts is that Gränges' production plant in Shanghai this summer achieved ASI certification.
- The Aluminum Stewardship Initiative (ASI) is a global multi-stakeholder organization that provides third-party audited standards in sustainability and our facility in Shanghai met the criteria for certification, which are very proud of, says Johan Menckel.
Gränges is also working to develop third-party verified sustainability labels for its products, which among other things include the carbon footprint at the article level. The ambition is to launch the first sustainability-declared products in 2020.
- We do this to increase transparency towards our customers so that they know what they are buying. Customers are increasingly asking for sustainable and circular materials, Sofia Hedevåg concludes.