Tailwind for a new sector
Offshore wind power is one of the most physically demanding sectors in the world for machinery. The equipment used in wind turbines and generating stations is constantly exposed to moist, salty air and must remain functional for long periods of time due to high servicing costs.
But until recently, the materials used to create heat exchangers for wind turbines were old fashioned and not optimized to prevent corrosion.
Now, the innovation and marketing expertise of Gränges Shanghai has helped provide wind power operators with better materials – and doubled Gränges sales of brazed aluminium for use in the sector. This achievement was recently recognised at the Gränges Company Awards where Shanghai won the 2018 Commercial Performance Award.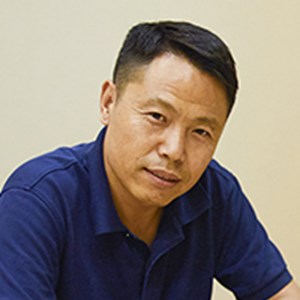 This is a win-win situation for Gränges and for customers.
- Harrison Zhang, Vacuum Brazing Segment Leader for Gränges
"We have increased our market share in wind power and are now aiming to grow even more," says Zhu Song, Vice President of Sales at Gränges Shanghai, and one of the members in the project team.
Harrison Zhang, Vacuum Brazing Segment Leader for Gränges Shanghai, adds, "This is a win-win situation for Gränges and for customers."
The success of the Shanghai team began in 2012 when they began developing brazed aluminium technologies. While Nocolok brazing is now far more common for use in heat exchangers, brazed aluminium produces components that have stronger joints and can be more resistant to corrosion. The Shanghai team experimented with alloys and produced Generation 2 and Generation 3 materials that offered superior strength and corrosion resistance.
Harrison Zhang says a few years ago Gränges Shanghai realised the wind power sector was neglected in terms of heat exchanger materials and a decision was made to target it. The strategy involved a range of commercial activities. Gränges held talks with wind power OEMs to learn about their challenges, tested a range of new materials in cooperation with them, and invited representatives to seminars. Finally, after a two-year process China's biggest wind power OEM Goldwind approved the Gränges product for use in heat exchangers for its plant and made it a preferred material. Zhu Song says Gränges' brazed aluminium material lasts six or seven times longer than the material produced by competitors.
Zhu Song also says another key strategy was to enter into an exclusive agreement with a slitting centre. This means that the centre only sells the Gränges wind power aluminium solution, protecting the company's intellectual property.
Harrison Zhang concludes the lesson for other Gränges teams around the world hoping to grow their business is simple: "Try to understand what the customer needs and always be creative and innovative."
Awards jury: Used their innovative skills
Gränges Asia has during the last two years doubled the sales volume and profit for vacuum brazed materials to the wind power market. The achievement has been done by a combination of commercial activities such as development of new alloys dedicated for this market segment, a new delivery services such as a slitting centre and a customer interaction program in partnership with the market leader Goldwind. In a market with very tough competition, the commercial team in Asia has used its innovative skills and commercial knowledge to systematically and successfully develop a new profitable business.