The future is electric
The demand for electric vehicles (EVs) is increasing exponentially, sparked by government incentives and new offerings from the automotive industry. Gränges is well positioned for new business development in the sector, according to Thomas Ren, VP Sales and Business Development.

As the transition to EVs continues to build momentum, there are a number of trends that signal potential opportunities for Gränges.
"The number one trend that we are seeing in EVs is the fast development speed. Tesla started this trend, coming from Silicon Valley and approaching electric vehicles in a similar way to IT development," Thomas Ren, director of Gränges' group-wide organization to coordinate all the company's activities in the area, explains.
In addition, he has noticed a trend where discussions about electric vehicles examine the entire transportation ecosystem.
"Key questions that are being looked at are: 'How will EVs be used in the future? Will cars for commercial use be autonomous and perhaps on the road 24/7, for months or years at a time?' All of these questions can greatly impact how future Gränges products are developed," Ren says.
With autonomous vehicles constantly on the road, durability requirements will be considerable, and new materials will have to be developed to meet those needs. "This will be a great opportunity for Gränges," he says.
Although EV battery technology is still under development, charging technologies will need a jumpstart to catch up with advances made in other areas of EV technology.
"Battery technology is the key to the electric vehicle," says Ren. "You normally need to charge a car for 8 to 12 hours. Fast charging generates a lot of heat and thermal management technology needs to be developed to handle the kind of heat that is generated during the fast charging."
Solutions for new heat exchangers for EVs will need to be used in cooling batteries, power electronics, and other electrical components in addition to inside the cabin. In all of these areas Gränges could play a vital role, according to Ren.
"But while there are many positive developments with electric vehicles, there are a number of challenges for a company like us as well," he explains.
"Original equipment manufacturers (OEMs) are cutting speed in the development cycle by 50 percent or more. There is little time for software simulations. Laboratories are delivering small scale production right from the start."
The speed of development means that customers down the value chain are looking for solutions and information.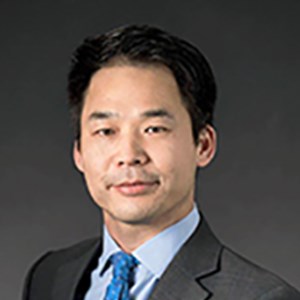 We need to be flexible and adapt to changes.
- Thomas Ren, Vice President Sales and Business Development, Gränges.
"We need to be flexible and adapt to changes. We want to spend time talking to OEMs and battery manufacturers about the challenges they are facing, so we can help solve them and develop technology faster and more efficiently than today," says Ren.
Gränges electric vehicle development is centralized in Asia, with fundamental research in Sweden on other products such as battery casing innovation opportunities. A collective approach and gathering engineers globally for product development is one way that Gränges is adapting to market changes.
"If electric vehicles and sustainable transport are the future, then the future is now."