The improvement of IT-automation will eventually change our role as Business Controllers
We met up with Philip Yu, Business Controller, at the office in Shanghai, who started working for Gränges seven months ago.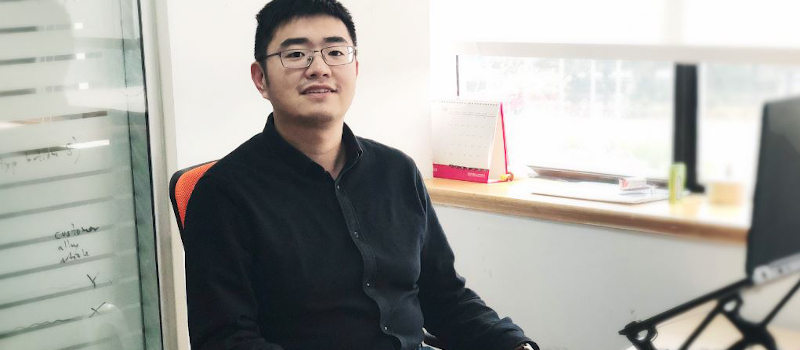 Philip, tell us a little bit about yourself and your background
My name is Philip Yu and I live in Shanghai. I got my master's degree in economics from Durham University in 2015. After graduation, I worked at KPMG as a senior consultant for three years where I participated in various projects, such as Data Analytics and Internal audits covering different industries, but mostly in the automotive industry.
So, why Gränges?
Gränges offered me a position that included analytical tasks which highly corresponded with the company's business intelligence. I am interested in manufacturing and believed that business analysis can help to gain business insights by involving it into every process, from manufacturing to end customers. I am happy that I got the opportunity to work in align with my personal career path.
What does a Business Controller do? What's your scope/objective?
As a Business Controller, I have two main responsibilities. The first is to monitor and analyze sales and profitability on all levels. The second is to support Sales and Product Development with cost calculation during quotations (i.e. help Sales to estimate certain alloy's production cost in order to establish a benchmark for pricing). In general, my objective is supporting stakeholders to improve the company's profitability.
What does a typical day look like for you and what are you currently working on?
A typical day starts around 8 o'clock in the morning when I arrive at the office. Then a quick daily work plan will be made, including all the outstanding cost calculation or reports as well as meeting requests. Occasionally, I will also take ad hoc analytical requests from Sales.
What do you like most about your job? What's the best with working at Gränges?
The proactivity of my job. Gränges encourages you to take initiative in processes and projects. My ideas and opinions are heard, which makes me feel appreciated and being part of the growth of our company.
Are there any trends in Business Control you can tell us about?
I believe the improvement of IT automation will eventually change our role as Business Controllers. We will be able to gather data, not only from financial systems but also from all levels related with the company's business. For example, financial or production abnormalities can be automatically reported to relevant persons. As information in different systems are not isolated anymore, relevant data can be easily drill down and referred to. This enables us to quickly acquire sufficient information to address problems and take actions. That is, comprehensiveness, preciseness and rapidness will be the next step of business control.
If you could change one thing about working here, what would it be?
I can't think of anything that I want to currently change.
And finally, what do you do when you're not at work?
Hiking and travelling. There are too many wonders and different landscapes on Earth. And I'm eager to visit them all.