A "newbie" with a lot of experience
Meet Jules Diawara, Quality & Technical Manager at Gränges Americas plant in Salisbury, North Carolina. Jules values being a part of a company that strives to continuously improve its operations with a strong focus on innovation and sustainability.
Tell us a little bit about yourself and your background.
Born and raised in Senegal, I moved to a beautiful city in the north of France to pursue my university study in chemistry in 2002. Coming out of a modest family from West Africa I had the ambition to succeed and I knew that I had to put in the hard work in order to reach my goals. I dedicated myself to push the limits until graduation as PhD in Material Sciences in a well-recognized engineering school in Paris back in 2011.
Right after receiving my PhD diploma, I started to work as a Research Engineer for a global leader in innovative and high value-added aluminum products dedicated to aerospace. In 2015, I had the opportunity to relocate with the same company in the US; which I consider as a leap in my career and personal life.
Since January this year, I boarded the journey in working for Gränges in the Salisbury, NC plant.
So, why Gränges?
After working for almost 10 years within a big company in the aluminum industry, first as a research engineer and as a process/product development metallurgist I have accumulated various skills and knowledge in the manufacturing industry. Of course, my ambition to continue reaching the next milestone in my career meets with the opportunity to work for a prestigious company such as Gränges. The history of Gränges since 1922 in the manufacturing of aluminum gave me the feeling and confidence to join the company, knowing that the technology and business model rooted in the Swedish tradition of sustainability and long-term thinking will give me the right tools and opportunities to continue growing in my professional career and also in my personal life.
In addition, I truly believe in the vision of Gränges to transform the world thru innovation under the guidance of the company's core values (committed, action oriented, innovative and accessible). I decided to join Gränges' family in order to give my best and be part of this journey in continuously making the world a better place thru innovative engineering.
What does a Quality/Technical Manager do? What's your scope/objective?
As Quality and Technical Manager my role is to guarantee an efficient implementation of the best practices within the company in terms of the quality system management and making sure metallurgical practices are optimized to support process improvement and product development.
In collaboration with the site manager we ensure that all plant products and services meet quality standards before they reach the customers. My primary responsibilities include understanding customer expectations and needs, outlining quality standards, developing quality control processes, maintaining all certifications up to date and most importantly engaging with customers and gathering product feedback.
My objective is simple, make all customers satisfied by meeting and in most cases exceeding their expectations. As always, within a safe fashion.
What does a typical day look like for you and what are you currently working on?
My typical day starts with a flash meeting at 8'oclock gathering responsible from all departments (scheduling, production and customer services) to discuss objectives of the day, issues that might challenge our day, technical trials etc. and find a collaborative way to face obstacles and make the day as successful or better than the previous day. Then, I will do a walk thru the plant to get in touch with the crews on the floor and make sure major equipment such as the spectrograph is ready to support the team without interruption throughout the day. Finally, I can sit down to check emails and deal with eventual non conform products and ready for the day.
Currently, we are focusing our efforts in major process improvement projects in Casting and around the annealing furnaces to increase the efficiency and quality of our products. We are all working on making our products free of defects as far as possible.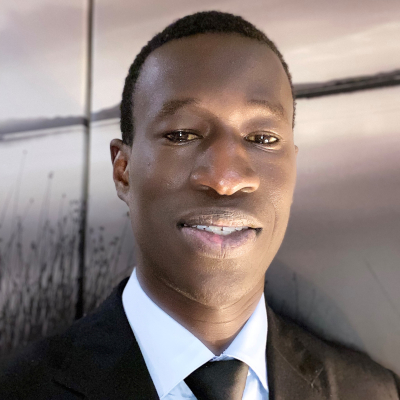 Jules Diawara, Quality & Technical Manager at Gränges Americas plant in Salisbury, North Carolina.
What do you like most about your job? What's the best with working at Gränges?
I like the opportunity in working within a team of highly skilled individuals willing to continuously improve our operations and dedicated to the values and vision of the company in making significant impact in our life. The level of responsibility and empowerment offered by the plant give me the right amount of energy to face obstacles and solve problems.
Gränges provides all necessary tools, culture and environment to be a successful leader and I am looking forward to seizing the opportunities. I really appreciate being in contact of team workers coming from different locations of the globe which supplements our exposition to other cultures and values.
Are there any trends within your field you can tell us about?
Today, trends are multiple within the quality management field across the globe. Among them, I believe that Six Sigma is a strong contributor for continuous business growth.
Six Sigma is fast complementing the impact of Lean principles. Often, the time and costs required for supporting Six Sigma is much lower than the values produced, thereby making it a comparatively less expensive quality metric to implement. It delivers measurable, instant improvements and is the right way to go.
If you could change one thing about working here, what would it be?
As a "newbie" in the company, I am fully engaged in learning the systems and practices in place within the company. As of now, I am very satisfied with the way the company is doing and I am eager to meet more and more of the talented people within the company and continue to learn and grow.
And finally, what do you do when you're not at work?
As parent of three little kids (6-years old boy, 5- and 3-years old girls), I fully dedicate my time outside of work to them and my beautiful wife. We like going places and discover new ways of life, our list is full of new places to visit across the US. In my free time if ever, I like to sit back on my couch and watch all kind of sport events on TV.