Gränges has signed an agreement to acquire Aluminium Konin
Gränges has signed an agreement to acquire the Polish flat rolled aluminium producer Aluminium Konin from Boryszew Group.
The acquisition strengthens Gränges product offering and presence in Europe and contributes to a strong position in new attractive adjacent niche markets. Aluminium Konin adds new capabilities and capacity to expand Gränges' offering of sustainable solutions for future vehicles and creates a stronger position in growing markets.
The transaction is subject to regulatory approval by the relevant competition authorities. Closing is expected in the second quarter of 2020.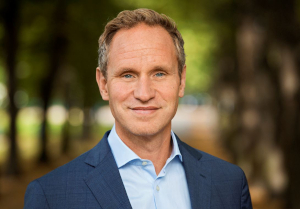 Johan Menckel, CEO Gränges
"I am delighted to announce that we have signed an agreement to acquire Aluminium Konin. The acquisition is a good strategic fit and complements our business and geographic presence very well. Aluminium Konin contributes with technically advanced operations, strategically located in Central Europe. Together we are creating a strong platform for product mix optimization and sustainable profitable growth. Aluminium Konin strengthens Gränges' product offering for new niche markets and enables a broader offering of solutions for future vehicles. The acquisition will sharpen our competitive strength and create a stronger position in growing markets to further drive the development of sustainable customer offerings", says Gränges' CEO Johan Menckel.
Link to press release
granges.com/media/press-releases/2019/granges-has-signed-an-agreement-to-acquire-aluminium-konin/
About Aluminium Konin
Aluminium Konin is based in Konin, Poland, and operates a cost competitive integrated rolling mill with a complete set of highly developed capabilities and offers a diversified product portfolio of flat rolled aluminium products. The product portfolio includes material for automotive heat exchangers, specialty packaging and automotive structures for customers in Europe. Aluminium Konin is also a cost competitive supplier to distributors of aluminium and other metals. The location in Konin with close geographical proximity to key customers provides good opportunities to further expand closed loop recycling systems of aluminium, an area of increased importance for the industry. Aluminium Konin has a production capacity of approximately 100 ktonnes and a strong financial track-record. The company has approximately 750 employees.