Fostering productivity and engagement
Having engaged and healthy employees is a prerequisite for productivity and building high-performing teams.
Mismanaging health and wellbeing can also lead to significant cost implications both for the employee and the company. To promote employee health and wellbeing, Gränges offers initiatives such as flexible work options, occupational health care, wellness grants and support to employees who have recurrent illness.
Gränges regularly follows up on employees' wellbeing via the annual performance and development discussion. Gränges also conducts employee surveys to track employee wellbeing and engagement.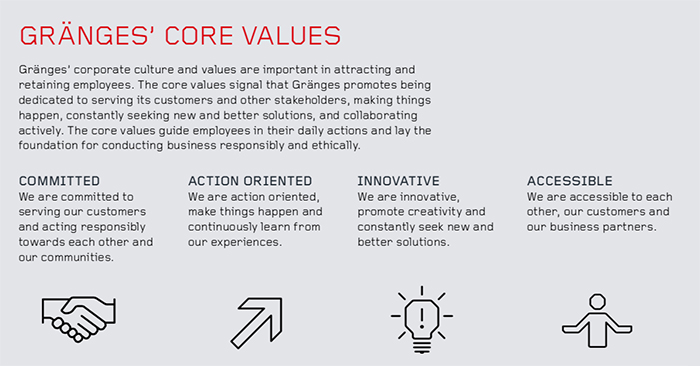 Targets and target fulfilment
See detailed information about Gränges' long-term sustainability targets and target fulfilment.