A strong position in the value chain
Gränges strives to be a positive contributor to the circular economy and is committed to improving the overall footprint of the aluminium value chain. Collaboration and partnerships are important to resolve the global environmental challenges, drive change where it has the highest impact and create value for the company's stakeholders. Gränges therefore participates actively in different industry forums and also collaborates with suppliers, customers and other business partners to identify and capture opportunities to improve the footprint along the value chain.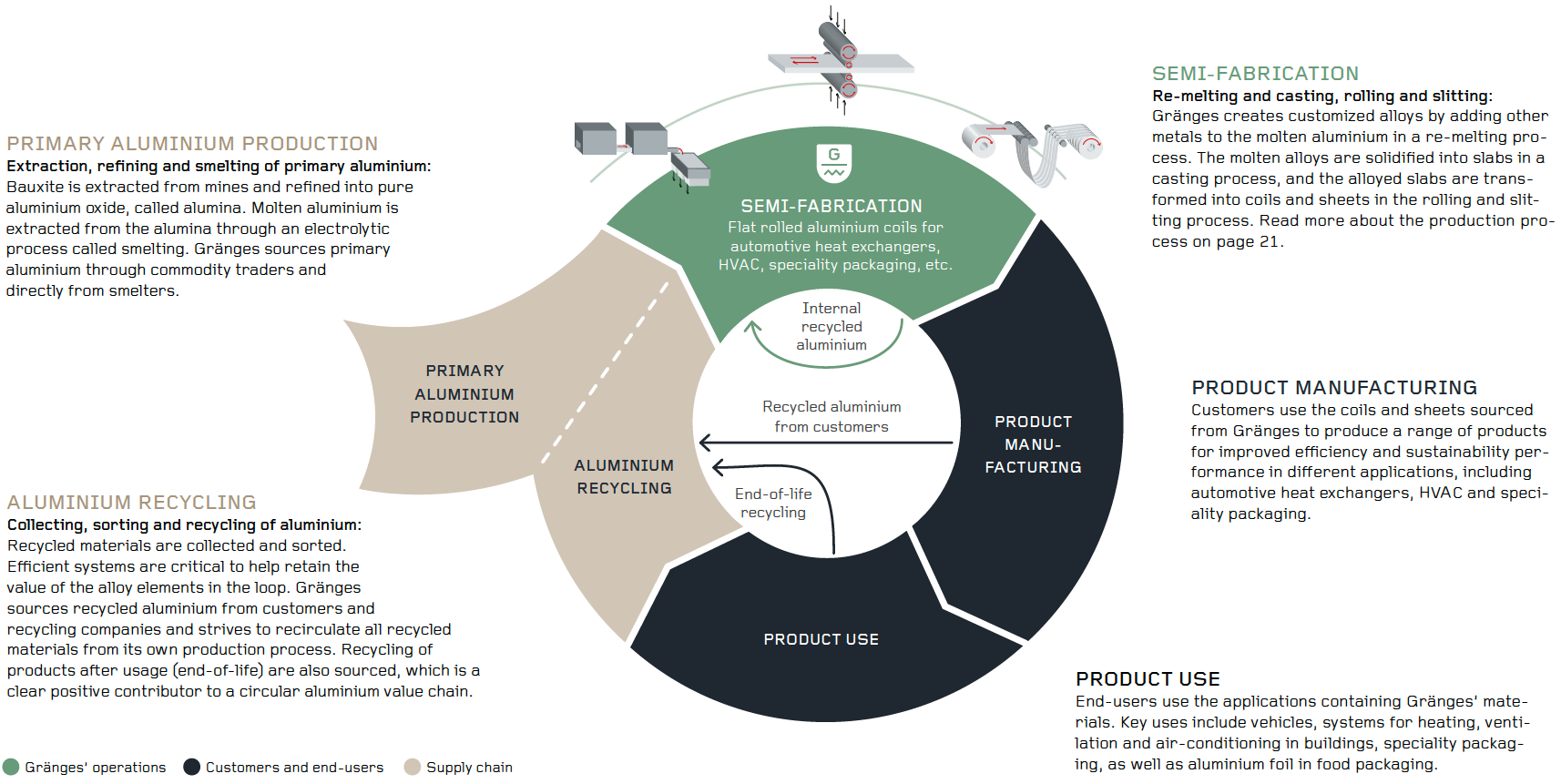 Aluminium – The metal of the future
Light but strong
Energy saving and infinitely recyclable
Corrosion resistant and durable
Versatile and can be used in different applications
Impermeable to light and odours
Aluminium's unique properties support the transition towards a circular and sustainable economy. Gränges works to leverage these unique properties to design and manufacture sustainable products which can improve customers' and end-users' sustainability performance from both an operational and product perspective. The company's products are for example used to produce lightweight vehicles, energy efficient buildings and resource efficient packaging which are all vital applications for the future.